Moving Boxes Sydney – Removal Boxes
Boxes for Removals (And other Packing Materials)
We stock everything you will require for an efficient & safe move for you and your possessions.
Our Box Shop is located in Brookvale and we recommend you pop in in the weeks prior to your move to get everything you need. We can advise you on the approximate numbers of packing cartons and other materials you will require – relative to the size of your home or office. Come in and see us we are here to help you make your move fast, safe and efficient.
Moving Boxes Sydney and Packing Gear – We offer:
Packing Boxes for Moving: –
Tea Chests (Standard Moving Boxes/ Cartons)
Boxes designed for Books or heavier items
Boxes designed for Pictures
Wine Boxes (For your wine collection)
Boxes for Clothing ('Port-a-Robes')
Storage Boxes
Associated Packing Necessities: –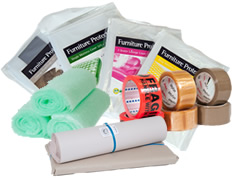 Bubblewrap (To protect all high value items – and for delicate surfaces on furniture – highly recommended)
Butchers Paper (To pack china, glass and any other fragile items for a safe move). Note, using newspaper may leave ink stains on your goods.
Tape – (A good variety to suit all purposes.)
Tape Dispensers (Speed up the application of tape.)
Plastic Covers – Lounge Covers & for other upholstered furniture.
Plastic Mattress Covers (Protect from stains and dust).
Recycled Boxes for Packing & Storage?
We do offer recycled cartons (second hand boxes). Our cartons are great quality and can be used multiple times. However, for overseas or interstate moves we recommend you get brand new boxes.
Box Shop Sydney Opening Hours & Location
Mon-Fri: 7am to 4.30pm
Sat: 7am till noon
Sunday: Closed
Old Pittwater Road
Sydney, NSW
2100
Call: 02 9907 3139
Give us a Call
(02) 9907 3139
Well once again the boys from Man and His Van, did an outstanding job
LATEST FROM THE BLOG

Moving is stressful enough without finding things broken when you arrive at your new home, but there are some simple rules to follow when packing your belongings that will ensure they arrive safe and sound and in one piece!
AFRA Approved Member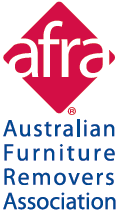 AFRA is The Australian Furniture Movers Association. For your Peace of Mind choose an AFRA approved Member.